Announcement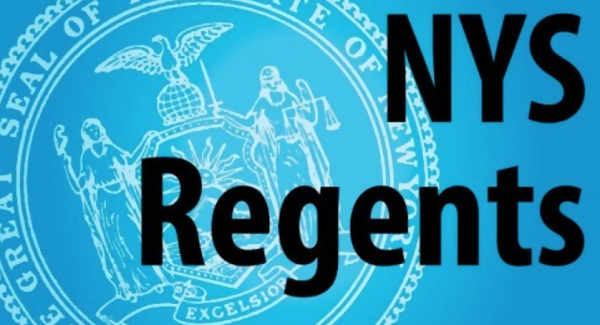 IMPORTANT: Regents Week 2022// IMPORTANTE: Regentes 2022
On December 21, the Board of Regents and New York State Education Department (NYSED) announced the cancellation of all Regents examinations that had been scheduled for the January 2022 administration period, due to the ongoing pandemic.

This means our school will plan to provide instruction and take attendance for all students on the dates when January Regents would have been administered.
Marking period 3 and the end of the fall term (marking period 4) will end on 1/28.
In addition, please note the following calendar reminders for the week following the canceled January Regents administration: 
January 31 is a professional development day and students will not be in attendance.
February 1 is Lunar New Year; all schools are closed on this date. 
February 2 is the first day of the spring term.
Please reach out to [email protected] for questions regarding 9th and 10th grade and [email protected] for questions regarding 11th and 12th grade.
Estimados estudiantes y familias:
El 21 de diciembre, la Junta de Regentes y el Departamento de Educación del Estado de Nueva York (NYSED) anunciaron la cancelación de todos los exámenes Regents que habían sido programados para el período de administración de enero de 2022, debido a la pandemia en curso.
Esto significa que nuestra escuela planeará brindar instrucción y tomar la asistencia para todos los estudiantes en las fechas en que se hubieran administrado los Regentes de enero.
El período de calificación 3 y el final del período de otoño (período de calificación 4) finalizará el 28/1.
Además, tenga en cuenta los siguientes recordatorios de calendario para la semana siguiente a la cancelación de la administración de los Regentes de enero:
El 31 de enero es un día de desarrollo profesional y los estudiantes no estarán presentes.
El 1 de febrero es el Año Nuevo Lunar; todas las escuelas están cerradas en esta fecha.
El 2 de febrero es el primer día del trimestre de primavera.
Comuníquese con [email protected] si tiene preguntas sobre los grados 9 y 10 y [email protected] si tiene preguntas sobre los grados 11 y 12.