Freshman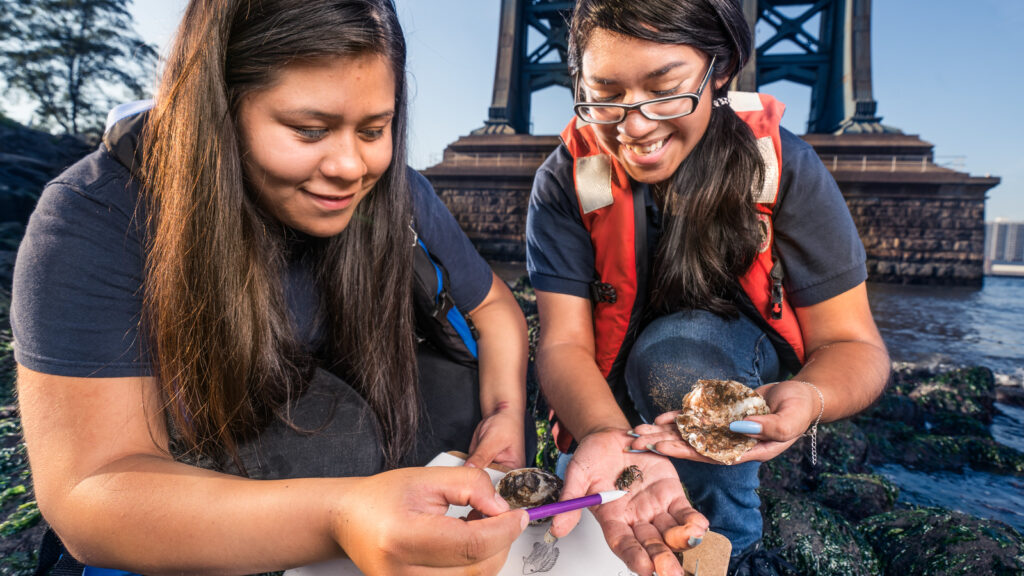 Welcome, Class of 2024!
Dear Families,  (haga clic aquí para la traducción al español)
The NYHS PTA is excited to welcome your family to the New York Harbor School, Class of 2024!
We'd like to take this opportunity to introduce ourselves. We are the PTA co-presidents, Lissa Wolfe and Nan Richardson. Lissa's stepson is a rising junior and enrolled in the Marine Systems Technology CTE. So far, he has enjoyed his high school experience and thinks the world of his CTE teachers. Not only is he a Harbor School Student, he is also a Harbor School Advocate. He will be happy to give you a tour of his beloved school. Nan's daughter, Isabelle, is also a rising junior and is in the Marine Biology Research CTE. She would be happy to share her insight into Freshman year at Harbor.
All the data indicates that engaged parents are a sure measure of a child's success in school. Therefore, we hope you will become an active member of our PTA by joining us for our monthly meetings. PTA meetings take place the third Tuesday of every month at The Urban Assembly School of Business for Young Women, located at 81 New Street, NYC, 5th-floor cafeteria, from 6-8pm. This year (as holidays intervene) there are two date changes, so please note our first meeting will be Monday, September 17, 6-8PM, and in February we will meet on February 12 (the second Tuesday) instead.
Our 2018-2019 NYHS PTA meeting dates:
Monday, September 17
Tuesday, October 16
Tuesday, November 20
Tuesday, December 18
Tuesday, January 22
Tuesday, February 12 (the 3rd week is winter break)
Tuesday, March 19
Tuesday, April 16
Tuesday, May 21
Tuesday, June 18
NYHS PTA meetings provide valuable school information, including a monthly update from our principal, Jeff Chetirko, insightful presentations from outside speakers on such topics as internships & college preparation, drug awareness, using social media wisely, and the Billion Oyster Project's Involvement. Additionally, we advocate for the resources needed to make our kids succeed and host NYHS community-wide events.
We take this opportunity to invite you to our first family activity is on Sunday, September 30th from 12-4 when the PTA, together with the Harbor Garden and Sustainability Committee, will host our NYHS_Harvest_Fest_2018, a meet and greet Farmer's Festival with music, food & fun activities from bobbing for apples, dunking doughnuts, free pesto pasta, and peppermint tea, made from the garden basil & mint. Making sachets from our garden's herbs as well as seed balls & organic laundry soap, how to compost and much more. There will be presentations about our beautiful and productive garden, sustainability within our community, free private tours of Governor's Island and an alumni parent will give a talk about their urban beekeeping & honey making.
Welcome to the NYHS community. We look forward to seeing you at our monthly PTA meetings.
Warmly,
Lissa Wolfe
PTA Co-President, The New York Harbor School
[email protected]
Nan Richardson
PTA Co-President, The New York Harbor School
[email protected]